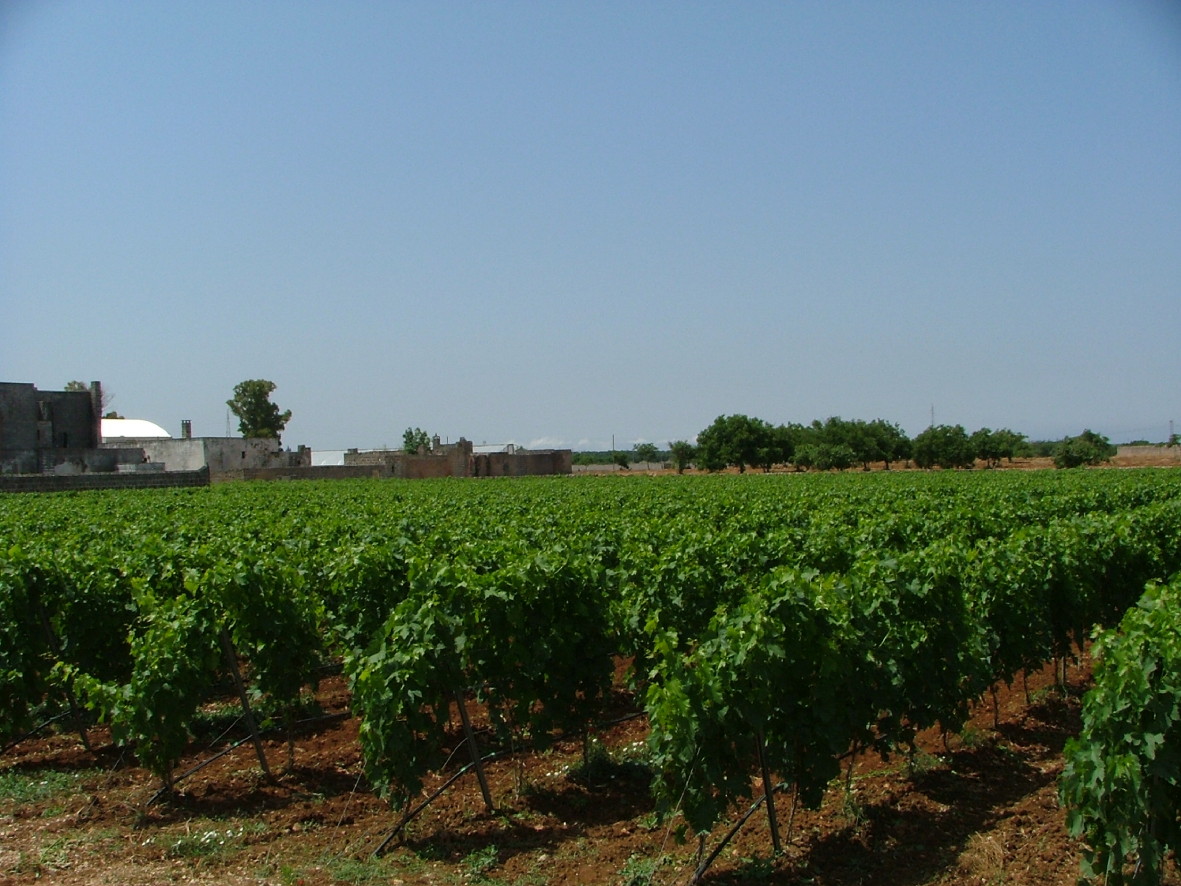 Azienda Monaci, Copertino
A Family-Run Winery
It is in Copertino, in the heart of the Salento, that Severino Garofano set up a winery to produce qual- ity wines. Half century experience and commitment to the land have become the means to enhance the indigenous grape varieties, respecting nature and tradition.
Our philosophy, in fact, is based on a deep respect for tradition, translated into a modern approach thanks to the dynamism of the team involved in the wine business and the attention to the land which allows making top quality wines.
The cellar was founded in 1945 and is part of the ancient company unit known as Masseria, subsequent- ly acquired in the 90's. Nowadays, it is the result of a huge transformation process, thanks to substantial investments and the introduction of modern technologies that control the natural developments of our products.
Among them, Negroamaro is the most privileged grape variety. It produces different ranges of wines, from bright rose wines to reds, rich in character.
At the front stands the Copertino Rosso: the most famous wine from Puglia and, therefore, flagship of Salento top quality wines.